Please join me in wishing MissMolly, victoria13, NikkiMouseClub808 & michmyers85's mini a very Happy Birthday!
Happy birthday, birthday twinsies!! I know you guys must be awesome 😃 -
MissMolly
693.4 #143 9:54AM
Happy Happy Birthday...Happy Happy Birthday...Happy Happy Happy Happy Happy Happy Birthday!!! -
MennisDiller
359.2 #390 10:07AM
Happy birthday to all! Hope your day is magical! 🎂🎂🎂🎂🎈🎈🎈🎈🎉🎉🎉🎉 -
meridafan
1035.0 #83 11:21AM
Happy b-day! Enjoy your special day!🎉 -
piratelife4me
335.5 #448 11:33AM
Aw snap! That is a greeeeaaaaattttt article. I wish that alien one were built. Currently the scariest ride in Disney would HAVE to be snow whites scary adventures hands down. Lol -
BeautifulButterfly
11.7 #6287 12:47AM
I know the Atlantis one is true, I don't know about the other ones though -
sleepyhead
368.3 #375 12:54AM
the only one I know for sure is #8. It would have been mindblowingly cool to have all those attractions linked together. -
Sarafina
398.6 #335 9:40AM
I am suspicious of the Mary Poppins one, as I've never heard anything about it and they barely had any info. -
Sarafina
398.6 #335 9:39AM
Always interesting to hear ideas for alternative attractions. The hard part is that there are very few things at Disneyland that I would remove to make space for anything new and since we don't have the space that World does, I think it will be a tough battle to get anything new. -
bcarter
32.5 #4259 11:33AM
Please help me in sending pixie dust to our dear friend and fellow mwr chipanddalefan as she is currently in surgery right now.Sending her prayers for a safe and quick recovery. Thank you everyone
We love you Jessica !!!! sending you our prayers xoxox -
pikarich
606.9 #180 11:14AM
I hope everything is okay! Sending pixie dust and prayers for a speedy recovery! -
meridafan
1035.0 #83 11:31AM
✨✨hope she has a very speedy recovery✨✨ -
Tealtownfan
692.7 #144 11:33AM
nicely done -
toph
2398.6 #26 11:08AM
Beautiful picture! -
meridafan
1035.0 #83 11:21AM
This past Sunday I saw several groups walking around with clipboards and question sheets anyone know what that was about looked like they were in some kind of quest
I noticed that too! Anyone know what it was? -
PumkinQueen99
30.1 #4362 10:34AM
It was MouseAdventure group. They do scavenger hunt type activities at the park. They are other type groups who do those as well. -
wickedlyraven.
280.0 #728 10:35AM
Jiminy and Pinocchio from Pinocchio's Daring Journey.
My brother was always scared of Stromboli from this attract as a little boy... -
martini8668-cm
36.1 #4128 9:01AM
I had fun this past weekend at the MouseWait Reunion. Here's a little peek at the Theater Meet Up. (I say "little peek" because you need a magnifying glass to see the pictures)
And how the heck do you edit your post after you've posted and realized all the spelling and grammar errors I did?
MW clock on the upper right of your post - drop down menu will appear - scroll till you 'edit' -then edit 😄 - hit submit - act like nothing happened 😗🎶 -
Sweet_Irish_Cream
2549.5 #22 11:21AM
On the clock on the right it should give you an option to edit. -
IDVandalSkipperCM
1291.1 #63 11:20AM
Looks like this post needs an edit as well. -
vincentchase
640.6 #169 11:31AM
If only I could be a Disneyland bug and get to see that every day! Gorgeous!! 😍 -
GibsonGirl87
281.3 #720 9:14AM
Aloha from Small World!
Good Morning! This day in Disney history, May 21st, 1998: The NEW Disneyland Tomorrowland is unveiled after it was given a facelift. The Rocket Rods replaced the PeopleMover & Circle-Vision 360, Captain EO, & Mission to Mars attraction theaters were removed. The Rocket Jets were replaced by a similar attraction called the Astro Orbitor, placed @ ground level in the Tomorrowland entrance. The origi
More...
I love star tours and space mountain, but hoping someday they re do this land and make it more futuristic. -
madsdad
1124.3 #73 8:13AM
I have a feeling you aren't alone on this one. I'm thinking something like that would be at least another 2 year closure though. It would be really neat to see what imagineers would come up with! $$$$ -
Duchess_SMK
3265.1 #11 8:51AM
Big day for Disneyland. Big risks, big rewards. -
TaraInDisneyland
12.9 #6054 7:53AM
A big day indeed! It was neat to watch that clip and see all those excited fans! -
Duchess_SMK
3265.1 #11 8:23AM
I hated the Rocket Rods. Only went on them once and they were so disappointing. I agree with the other comments about the long que. -
verolly
302.1 #601 10:30AM
I remember riding em probably when I was 10 or 11. Was so fun to me. Hahaha coming from a kids perspective I guess. Hah -
kristian
1780.1 #43 10:34AM
Our granddaughter wanted to experience the Rocket Rods but was to short. When she was tall enough the attraction closed. Must be very hard to keep tomorrow up to date. -
Tealtownfan
692.7 #144 11:24AM
New bratwurst at Troubadour Tavern! $7.19. Delicious flavors - savory, buttery, with just the right hint of vinegar from the bacon sauerkraut. Only issue is that it's more of a knife and forker because of the casing on the sausage. Tough to just bite into. So I definitely recommend grabbing a seat and enjoying this fantastic meal!
Is it the same as the chicken sausage at the village haus? I had that last night. Thought it was just ok. -
mini_MINNIE
401.8 #329 6:37PM
This is the place by the theater, right? So happy to see this open again! -
meridafan
1035.0 #83 8:37AM
Paging ThomasOmalley 📢 this is right up your alley! (Pun intended) I know what we'll be eating next trip! Thanks for the post and review! -
Duchess_SMK
3265.1 #11 8:37AM
#NEWS- Information about the Monsterous Summer 24 hour event: Friday, May 24 6am- Saturday May 25 6am in both Disneyland Park and Disney California Adventure Park.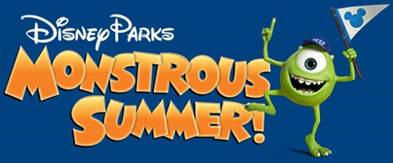 More...
Chicken and waffles, frittatas, mac & cheese pizza and banana fosters French toast?!? I'll have plenty to keep me awake. -
Jewelz
440.8 #281 5:22PM
Macn cheese pizza?! What?! Where?! -
missariel33
104.5 #2978 5:40PM
Just saw....omg I would go just for that -
missariel33
104.5 #2978 5:42PM
I guess I am the only one excited for this! The husband says it will be crazy but I just have to go at least once!!! Thanks for the info-I printed it out! -
ZeroLove
11.9 #6247 5:53AM
Thank you for always giving us the 411 Sir! -
Duchess_SMK
3265.1 #11 8:39AM
"I have been up against tough competition all my life. I wouldn't know how to get along without it." Walt Disney
That's what I feel like with my current job search. My internship with Disney is ending and I need to find a new place to call home! -
bcarter
32.5 #4259 11:28AM
Pan VS Hook! I love this part! It gets so intense!