# TheHauntedMansion I love the details!! This is found just as you exit your doom buggy! No flash.
Awesome picture! Have a great day. -
DisneyGrandma
337.0 #440 9:18AM
I never noticed that-will look for it next time for sure -
leopardditz2000
49.5 #3762 9:34AM
#MWReunion
Club 33 elevator. This was our tour this morning.
Thank you Tom for taking our pictures this morning!! It was a great tour!! -
Willierose
1176.0 #68 5:46PM
thanks for posting our pics, Tom! -
brian!
253.7 #974 9:54AM
Let the 1st installment of the Re-Super-RAK begin! This is open to everyone with DM capabilities. A simple add me please will suffice. 1) 18 page coloring pad with 5 mess free markers. 2) Mickey & Minnie poster paint set. 3) Heroes coloring book 4) Peter Pan coloring book. Winner will be drawn this Wednesday @ 5pm by random number generator. Good luck to everyone & I hope you all have a magical w
More...
#RAK
. Anyone going SOLO to the parks tomorrow Tues the 21st!?!? I have ONE extra ticket for the cast preview of Mickey and the Magical Map. A simple ADD ME will do and I will pick a winner tonight about 10pm. Must be able to meet me 30 minutes before the show start time....good luck!
I got my tix already! So excited! -
cmhaleylouise
3.2 #24309 9:31AM
Add me, please! I could sneak in an afternoon trip tomorrow. Thanks for this awesome RAK! -
JustCantWait
779.5 #121 8:33AM
If possible, please add me for JustCantWait👆. Thanks!! -
Linzee
515.4 #227 9:22AM
Smore's Bake at Big Thunder Ranch.
I wanna put my face in that 😧😧😧 -
missariel33
103.8 #2987 6:21PM
The mental picture that I got from that comment made me laugh out loud! -
wg4ever
162.4 #2120 10:59PM
This has just made my must try list! -
kimberross
216.1 #1397 7:06PM
Simple but typical Disney detail. From the pillars in line to Snow White's Scary Adventure.
New to mouse wait but I took a nice picture for all of you.
Storybook Land at night. Cinderella's castle and the village below, including her pumpkin carriage.
This looks so real! But its miniature?! Lol Really Nice shot! :) -
stitch1984
8.7 #7209 9:17AM
Live: Goofy getting down...literally!
My dog used to do that on the carpet. 😜 -
Tom
3822.4 #7 1:26PM
Someone must have yelled "Andy!" -
Mouse4life
1040.7 #82 1:22PM
#NEWS- Information about the Monsterous Summer 24 hour event: Friday, May 24 6am- Saturday May 25 6am in both Disneyland Park and Disney California Adventure Park.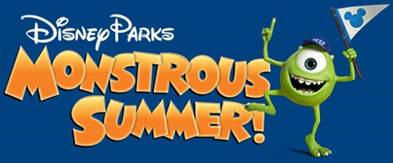 More...
Characters will be in Star Wars outfits in Tomorrowland? Am I reading that right? -
RickChavez
2183.8 #30 5:21PM
That's how I said it too. I'm guessing the same ones they wear for SWW at WDW? -
JustCantWait
779.5 #121 5:58PM
Thanks for keeping us updated BBM. This is very much helpful. -
mini_MINNIE
401.6 #329 1:44AM
FYI, the 15 minute pick up/drop off lot on Harbor will be closed for this event. -
bcarter
21.6 #4910 9:49AM
#MWReunion
(Last Night) After a three-way 999,999+ tie, First, Second, and Third places were decided in the only possible way...
This post ROCKS (and scissors and papers)!!! -
DisneyDavidEMT
447.1 #275 8:33AM
Y'all are cheaters. -
BCC
4640.5 #5 8:39AM
Why are you guys so good at this... -
Jenniferr
428.0 #294 9:48AM
Congrats! That's awesome! -
DisLUVney
333.5 #454 9:49AM
#MWReunion
Loading up the cars at the Astroblasters meet up last night! Strike a pose!
I didn't get to meet you yet! Hopefully soon! -
LaTruce
1617.3 #45 9:23AM
Hee hee. I look like I'm doing the "no photos!!" Wave. -
tuesday737
1076.5 #78 9:15AM
Great pics! -
Admin
9:35AM
Looks like so much fun! -
Jenniferr
428.0 #294 9:49AM
My stars! UTDISNEYFAMILY is pretty darn special. His eldest daughter drew me a picture which had some absolute favorites!! The picture is of Ursula holding a churro in the POTC queue, bateau in the distance, and tapping a brick. I was in tears and so touched. His daughter did an awesome job! Yay!! (Wonderful meeting you and your son 😊😊)
That's so amazing. I actually witnessed the gifting of this in the POTC cue and while I was unable to capture it with my camera I will always remember how emotional you both were in that moment. It was one of the most amazing things I was fortunate enough to witness this weekend... more like ever actually. -
GrumpyPirateDad
480.8 #247 9:34AM
I'm amazed. Super special and thoughtful. -
Linzee
515.4 #227 9:30AM
This is so special! Awe!!!! -
Duchess_SMK
3255.0 #11 9:41AM
Animation Academy schedule for today (Sunday May 19th) for kimmie-d
#mwmeetup
- I can't believe it's over :-(. I had soooooo much fun this weekend with my PIC DeltaChiq and so many others! It was great times getting to know my friends better and making new friends. Some firsts this trip - RSR at night, adult bev at the Hearthstone, and midnight Sweeper Train (all with Darling Wendy and LePearlNoir). Other highlights include: dinner with Hollygolightly, WillieRos
More...
SO glad we had a chance to hang out! It was lovely😍🎉👍 -
Darlingwendi
637.7 #169 12:19AM
So nice meeting you this weekend! I'm REALLY happy you enjoyed your weekend! I too am a bit sad it's over but hey we have next year right?! :) -
Duchess_SMK
3255.0 #11 8:59AM
Likewise! I hope it's not another year before we see each other again. Thanks again for your help with the reunion and congrats on superRAK win! -
PrincessDuckie
585.6 #187 9:02AM
Oh for sure I hope we see each other way sooner! I just meant the reunion! ;) thank you so much! The super re RAK started today! Teehee! -
Duchess_SMK
3255.0 #11 9:44AM